The Outcome Simulators
Using Liability SimulatorYou can find out who may be considered to be at fault ("liable") for the accident based on information that you provide about how the accident happened. The simulator may show that the other party could be wholly at fault or that you were wholly at fault for the accident. The simulator may also show that both you and the other party had a part to play in causing the accident, and could share responsibility for the accident.
Using Quantum SimulatorYou can also find out what could be the amount of damages ("quantum") for pain and suffering arising from injuries caused by the accident. This is again based on information that you provide to the Simulator about the type of injury and the severity of the injury and the recovery.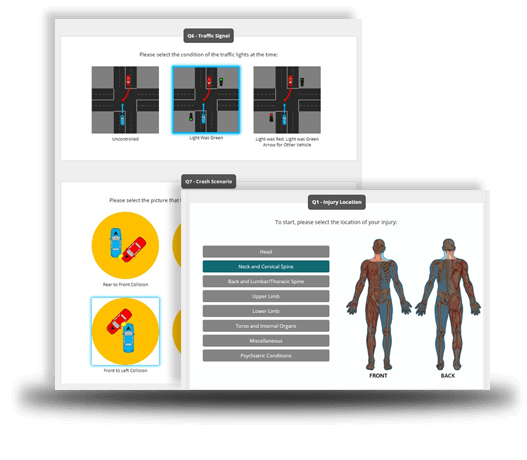 It is recommended for both simulators to be used.
It is recommended that you start with the Liability Simulator.